Podcast: Play in new window | Download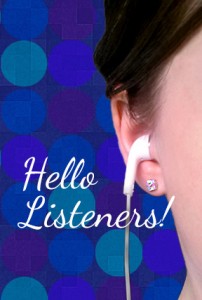 Thank you for listening to the Defining Success Podcast. Today I want to interview you! That's right you, the listener of the Defining Success Podcast.
This week on The Defining Success Podcast Facebook page I'm going to ask all of you, the listeners, questions that I often ask guests on the show. Take advantage of it this week! It would mean a lot to me. I think it would mean a lot to others, you'd be helping people and exposing them to your thoughts on success, passion, commitment and taking action.
Go to our Facebook page and join in!
More from this Episode of the Defining Success Podcast
When I started this podcast over a year ago I had no idea what to expect. I just sort of jumped right in. One of the questions I wanted to ask people was to define success; ask what does success mean. The very first person I interviewed, although it's not the first episode (I think it's episode 7), was Vic Braden. I actually didn't even know I was going to be doing a podcast. I interviewed him. I recorded it with my cell phone, so if you've heard that episode of the Defining Success Podcast it's pretty poor sound quality. I wasn't trying to be conversational at all. I was planning on writing it up for a blog, but he told some pretty remarkable stories.
He led an amazing life. He was a tennis coach, world-famous. One of the first people to travel to China after China opened their doors to the western world. He says, ping pong led the way to China and then it was Vic Braden. I wanted to see what he defined as success. Someone that I found to be so successful, you know, what did he think success was. That is why I started the Defining Success Podcast. That is why I ask the last question and always make it the same. Define Success, what is success for you?
Now that I've been able to interview so many different people. I feel so blessed and grateful for the fact that, through this process, I've been able to meet so many amazing people that I would have never encountered otherwise. I also wanted to make sure it was valuable for the people out there listening. People like you!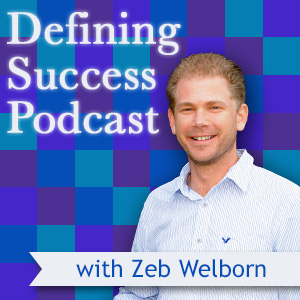 In today's episode I really want to address you and address what it is you would like to get out of the Defining Success Podcast. I think success is defined by people. People that make decisions and take action. I really want to highlight those people, and I want to highlight people in completely different fields. That was the original intention. I could get people that have careers, jobs that they love. Like my dad, he was a journalist for the Orange County Register (He recently retired.) He absolutely loved what he did as a reporter and going to work everyday. He loved talking to people. He just found the career that he loved and knew that he was meant to be in. He did an excellent job as a reporter. I admire him greatly for that.
Then there are other people that I've met. Business owners that are going out there and making their own business happen. They're doing some really amazing remarkable things. By showing business owners, people in careers that they love, by showing this wide array of people– I think there is something there that everyone can latch on to. Each of these individual stories could probably connect with someone out there listening and maybe influence them in a way that is promoting them, making them feel better about themselves, that is making them want to take action on the things being said in these interviews.
When I first started listening to podcasts it kind of felt like my head was exploding… I just had all these different ideas running through my head. I was getting so excited and amped up about the possibilities. From that point, taking action to do things was so much easier. Just because I was so excited about these new ideas and opportunities that I could experiment with and that I could try.
The people that I'm interviewing, I'm trying to bring them in. So they can share their wisdom on things that get them excited and pumped up because that is something that would connect with any one listening to this podcast. Trying to find those tidbits, those little nuggets of information, that make your head explode with all these different ideas. I want to make sure that we're achieving the mission and the purpose of this podcast.
If you are listening to this podcast today, I want you to pretend that I'm interviewing you. I want you to reach out to me on our Facebook page. The Defining Success Podcast on Facebook. If you've been listening regularly, you know that I try to keep the interview light-hearted with a conversational tone. I ask questions in each episode of The Defining Success Podcast. Often the questions are fairly similar, and there are recurring questions that come up in many interviews.
I'd like to give each of you an opportunity to define your success. This week I'm going to post questions that I would normally ask guest on the show, but this time I'm going to be asking you. I'd like for you to go to our Facebook page and answer those questions so that we can generate a discussion about what success means, how we define it, how do we get it, and also to learn a little bit more about you and what you do.
I want the people that listen to this podcast — I want them to be able to connect with each other and share their thoughts.
Here are some of the questions that we might be asking:
What was your life like before you started on the current career path that you're in?
Get a little background information. Tell us about yourself and what you were doing before you started your current career.
What is one of the biggest mistakes you've made and what did you learn from it?
This question gives a great opportunity for you to share a mistake you've made, something you've learned, and provide value for other people that are checking out that post on the Facebook page.
What is the biggest success you've had?
Maybe something that you've done that you'd like to share.
What are some personal examples or stories of something that occurred in your business that altered the shape or path of your business?
There are many other questions.
Obviously the last question is to define success. What makes someone successful? Do you consider yourself to be successful.
This week: Monday, Tuesday, Wednesday, Thursday Friday. I'm going to be posting those questions as if I'm interviewing you for the Defining Success Podcast. Then everyone who is listening, let's share our thoughts and ideas on what it is that defines our success and we can get a chance to get to know each other. It's a really great opportunity.
Take advantage of it this week. It would mean a lot to me. I think it would mean a lot to helping other people, exposing other people to your thoughts on success, passion, commitment and taking action.
Click here Defining Success Podcast on Facebook
Thanks for listening! Now go out there and find your success.