Most Recent Interview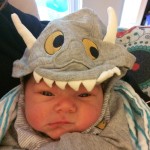 Several very cool things have happened to me recently:
Held a successful golf tournament, the Southern California Charity Golf Classic where we raised $7,591.81 for charity.
Named Chairman of the Board for the Chino Valley Chamber of Commerce.
And became a dad to my amazing son, Sebastian.
I'm a lucky guy.
In addition, Lolly Daska from Inc. Magazine included The Defining Success Podcast as the #9 podcast in her list: 100 Podcasts That Will Make You Smarter, Better, and Wiser.  Lolly says, "Listen to these 100 podcasts and … read the full article…
More Episodes »